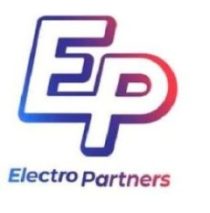 Our principal, Electro Partners are now under new management! From their 2400 sq metre workshop in Antwerp, they are able to provide services such as:
Overhauling of e-motors and generators
Dynamic balancing
Overhauling of Atex equipment
Testing and overhauling circuit breakers
Thermographic inspections
Vibration analysis
Earthfault finding
Calibration of measuring device (sensors, gauges, 15ppm monitoring etc.)
Supplies of new equipment (e-motors, generators, circuit breakers, general electrical supplies)
Electro Partners can also provide field services ranging from on-board troubleshooting, assisting ships electricians during repairs and modernisation of equipment, and are able to manage and execute full scope of electrical jobs during repairs and/or modifications. This includes:
Preparation
Planning
Procurement
Installation
Commissioning
Reporting
Click here to download the latest Electropartners Brochure
For more information or to discuss your detailed requirements, contact info@electropartners.com or call +32 (03) 541 20 90.